That A500 or A518 transmission in your Mopar is consuming enough horsepower over one of our fully prepared 904s or 727 to cost you up to 1 1/2 SECONDS in Elapsed Time in the Quarter Mile.
NOTE: IN A 3600 lb VEHICLE YOU WOULD HAVE TO ADD 100 HP TO DROP 1.5 SECONDS.
Such power consumption is a result of the extra 36 lbs.of inertia weight created by the components required in the overdrive portion of the transmission. These components are stopped until your truck starts to move,at which point they must accelerate from a dead stop to full driveshaft speed.
SO IF YOU WANT TO GO FAST - THIS CONVERSION IS A MUST.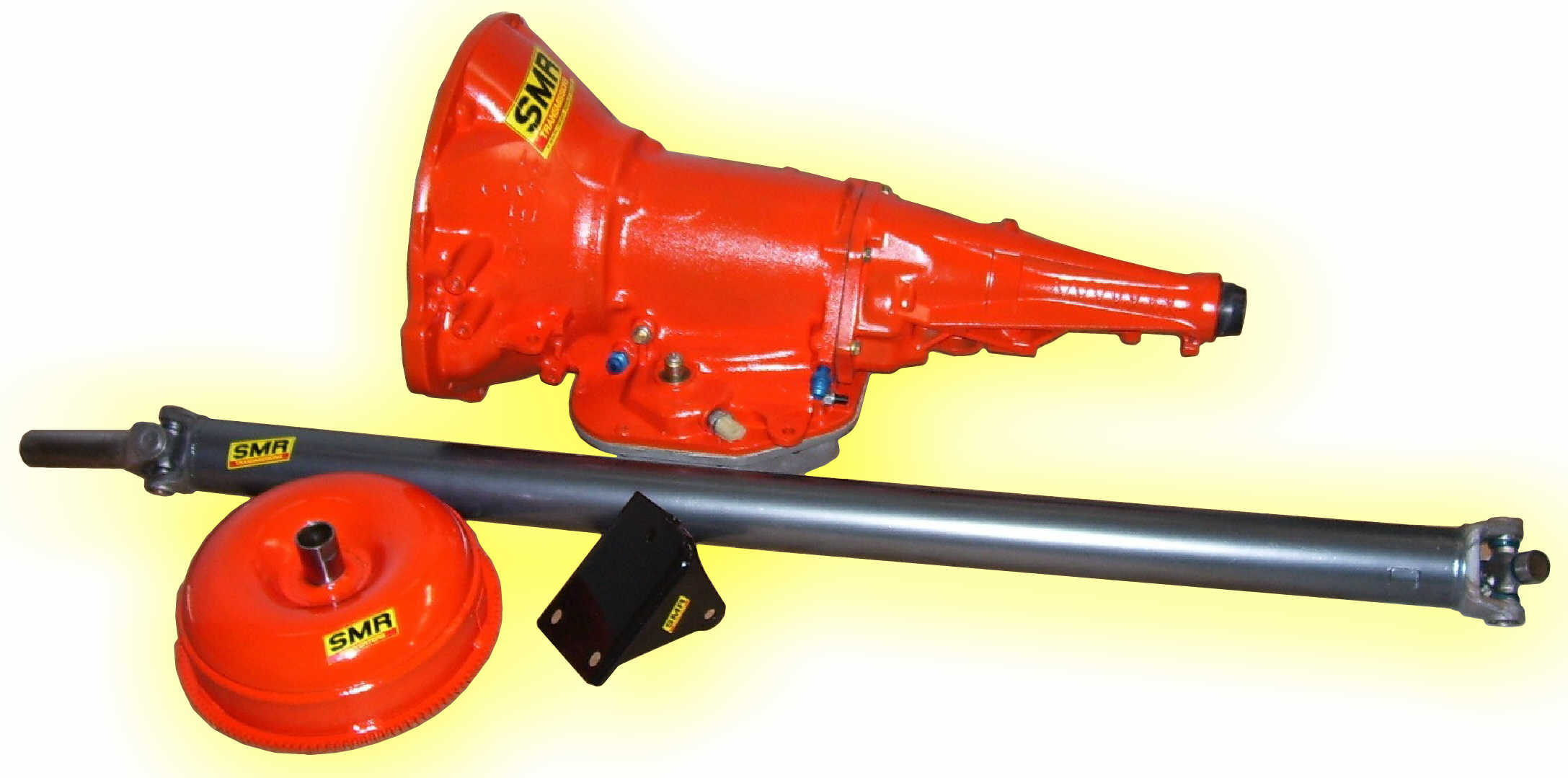 THE KIT INCLUDES ALL OF THE COMPONENTS YOU WILL NEED TO CONVERT YOUR A500, A518 (42, 44, 46 RE or RH) TO THE QUICK SET UP.*
KIT CONTENTS:
-a Bear's Performance Chrome moly DRIVESHAFT for standard cab installations and an Aluminum driveshaft for extended cab installations with new slip yoke; and
-a conversion TRANSMISSION CROSSMEMBER MOUNT.
(The transmission incorporates the crankshaft position sensor slot to accomodate the stock flywheel and ignition system)
*NOTE: The stock computer will require re-flash to remove the transmission feedback parameters.
DUE TO THE VARYING ENGINE MODIFICATIONS, EACH KIT IS CUSTOM DESIGNED TO MEET THE SPECIFIC NEEDS OF THE OWNER - REVIEW OUR TRANSMISSION AND CONVERTER SECTION TO DETERMINE WHICH UNIT WILL BEST FIT YOUR APPLICATION.
MAXIMUM PERFORMANCE IMPROVEMENT WILL BE OBTAINED USING OUR 904 KIT.
OPTIONAL OVERDRIVE AVAILABLE
To obtain the MAXIMUM PERFORMANCE potential of your truck you will be losing the rpm reducing potential of your overdrive gear.
If this function is important to you but you still want a major performance improvement, we can provide the
GEAR VENDORS
overdrive unit to the conversion kit. Installing the GearVendors Overdrive will add approximately 1/4 second in e.t.
TRANSBRAKE APPLICATIONS ALSO AVAILABLE.