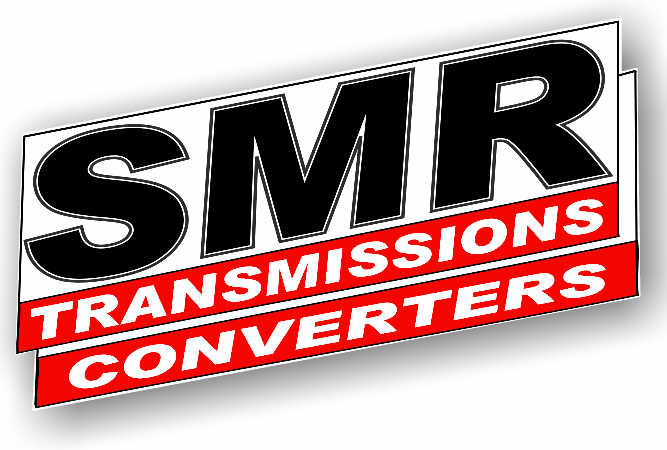 Every SMR transmission component is built with the same precision, details and quality that you would expect in your engine re-build!

ALTHOUGH WE LONGER BUILD COMPLETE TRANSMISSIONS, WE STILL SUPPLY THE PARTS AND EXPERTISE IN SELECTING THE COMPONENTS NECESSARY TO BUILD YOUR ULTRA RELIABLE TRANSMISSION.

OUR OWN SUPER STOCK DODGE DAKOTA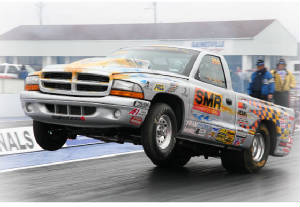 850+h.p. - 3200 lb. TF 904 TRANSBRAKE TRANSMISSION - 1/4 MILE E.T. 9.11sec at 148.64 mph
ENGINEERED QUALITY & PRECISION
With every SMR transmission component, torque converter and associated transmission accessory comes the SUPERIOR ADVANTAGE of:
PRIDE in WORKMANSHIP- Unlike assembly line built transmissions and converters, every SMR Transmission component and Converter is custom built for our client's specific needs We take great pride in every converter and transmission component that we sell. Like a fine furniture woodcrafter, it gives us great pride to be able to produce a component that displays our skill and workmanship capibilites and results in a product that we are proud to sell and you are pleased to own.

*EXPERIENCE - with more than 45 years in competitive racing plus 38 years in the performance transmission business
-WE KNOW THE IMPORTANCE OF A RELIABLE DRIVETRAIN THAT DELIVERS MAXIMUM PERFORMANCE.

*ADVANCED TECHNOLOGY, RESEARCH, DEVELOPMENT and MATERIALS assures a quality engineered product that YOU CAN COUNT ON. We constantly monitor the market for the latest developments in the industry to assure that SMR customers have the most up-to-date technology the industry has to offer;

*CLIENT SPECIFIC SERVICE assures that the product is right for YOUR APPLICATION- designed to meet your needs.

SINCE 1985, SMR has earned a reputation for service which is second to none.

*PERFORMANCE SPECIALISTS: Performance, Heavy duty, Competition and Restoration
Transmissions and Converters are SMRs' only business;

*FLEXIBILITY: not limited to supplying our own brand of products, we can select the best products on the market regardless of manufacturer. Our customer is assured of the best components for their application;



*RACE PROVEN: Our transmission components are given the ultimate test every weekend at racetracks across America. Our own Super Stock Dakota is our test vehicle, providing the data and research that we use to constantly update and improve the products that we sell.
MADE IN NORTH AMERICA
To assure the highest quality in materials and workmanship, we use only NORTH AMERICAN MADE components and suppliers (As long as they're still available).
ALL SMR PRODUCTS ARE BUILT WITH PRIDE and PRECISION RIGHT HERE IN NORTH AMERICA.
TRUSTED BY CUSTOMERS - WORLDWIDE since 1985
WE HAVE DESIGNED A SERIES OF TRANSMISSIONS UPON WHICH EACH SPECIFIC UNIT DESIGN BEGINS.
SIMPLY CLICK ON THE PICTURE BELOW THAT YOU FEEL MAY BEST SERVE YOUR APPLICATION - WE ARE HERE TO HELP.
RESTORATION
CLASSIC Series
COMPETITION - HIGH HORSEPOWER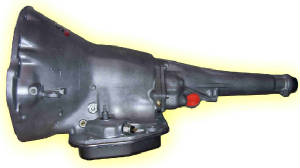 PRO SPORTSMAN and COMPETITION ELIMINATOR series
EXTREME TORQUE and HORSEPOWER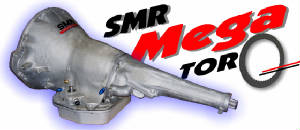 THE ULTIMATE TORQUEFLITE -for all High Output, A, B, Hemi & GenIII Hemi Engines
ALL SMR 727 series are available with our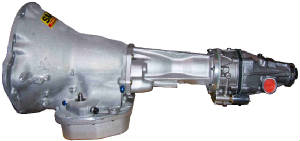 OPTIONAL "SHORTIE" OVERDRIVE
SMR TORQUEFLITE 727 "SHORTIE" OVERDRIVE TRANSMISSION OPTION.
ONLY 7 1/4" LONGER than a Standard 727.
NOW A 727/G.V. OVERDRIVE TRANSMISSION THAT BOLTS DIRECTLY TO ANY CHRYSLER Slant 6, V6, or V8 small block, big block or HEMI engine utilizing the stock crossmember mount. This transmission assembly is only 7 1/4 inches longer than a regular 727 and is available as an option on all of our 727 models.
Also Available is our "Shortie" OVERDRIVE KIT for 727 Transmissions -allowing you to simply add the "Shortie" Overdrive to your 727 transmission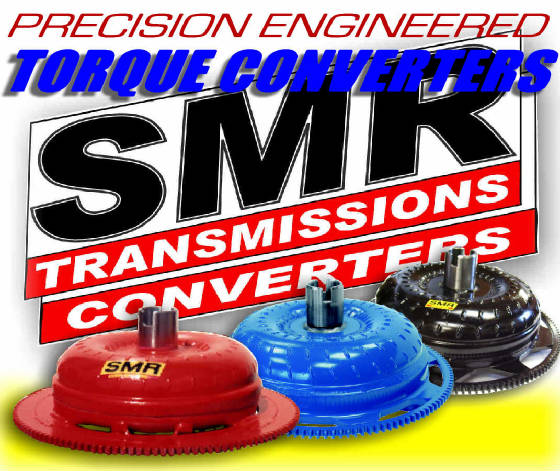 SELECTION OF THE CORRECT TORQUE CONVERTER FOR YOUR VEHICLE IS JUST AS IMPORTANT AS CAMSHAFT, CARBURATION, MANIFOLD and HEAD SELECTION IN YOUR ENGINE
- IT MUST BE DESIGNED TO MAXIMIZE TORQUE MULTIPLICATION, EFFICIENCY and RELIABILITY TO OBTAIN THE BEST PERFORMANCE FROM YOUR SPECIFIC COMBINATION.
CHECK OUT THE INFORMATION PROVIDED HERE, THEN FILL IN THE INFORMATION SHEET TO GET OUR EXPERIENCED RECOMMENDATION.
IT COSTS NO MORE TO GET IT RIGHT THE FIRST TIME.
SIMPLY CLICK HERE TO SEND US THE INFORMATION THAT WE NEED TO HELP YOU DETERMINE THE CORRECT CONVERTER FOR YOUR SPECIFIC APPLICATION.
OTHER FEATURE PRODUCTS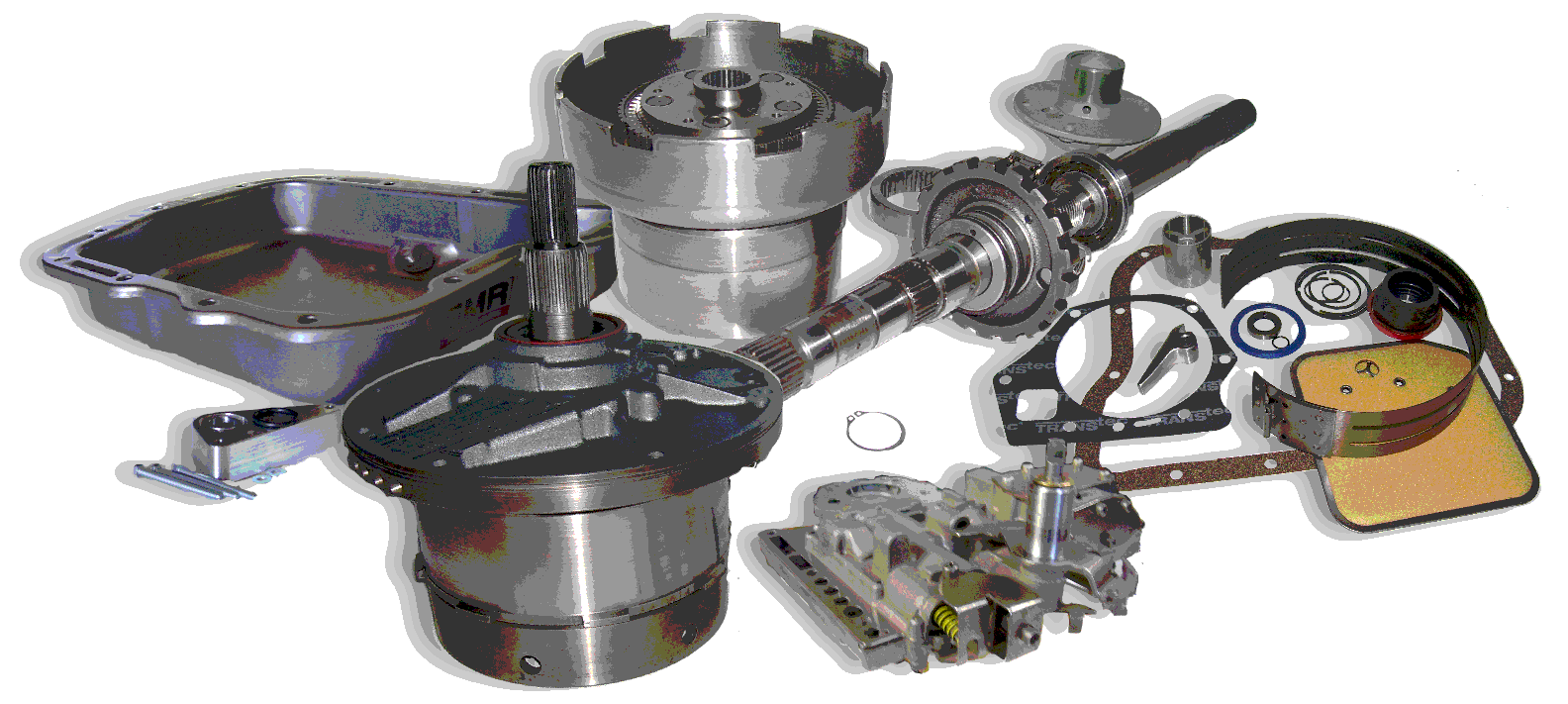 PRE-ASSEMBLED
SMR MODULAR series
TRANSMISSION KIT
Assemble your own StreetPro, ProSportsman or Competition Eliminator series transmission at substantial cost savings!
PLUS: A FULL LINE OF COMPONENTS TO UPGRADE and REBUILD YOUR OWN TRANSMISSION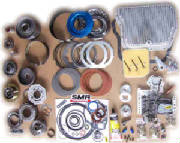 LET US HELP YOU FIND THE RIGHT COMPONENTS FOR YOUR CAR. SIMPLY CLICK HERE TO GIVE US THE INFORMATION WE NEED TO KNOW.