WATCH FOR THESE NEW PRODUCT RELEASES IN MAJOR MOPAR PUBLICATIONS- YOU CAN EVEN HAVE THEM BEFORE THEY HIT THE NEWS STANDS!
BUILD YOUR OWN TRANSMISSION WITH OUR MODULAR PRE-ASSEMBLED TRANSMISSION COMPONENTS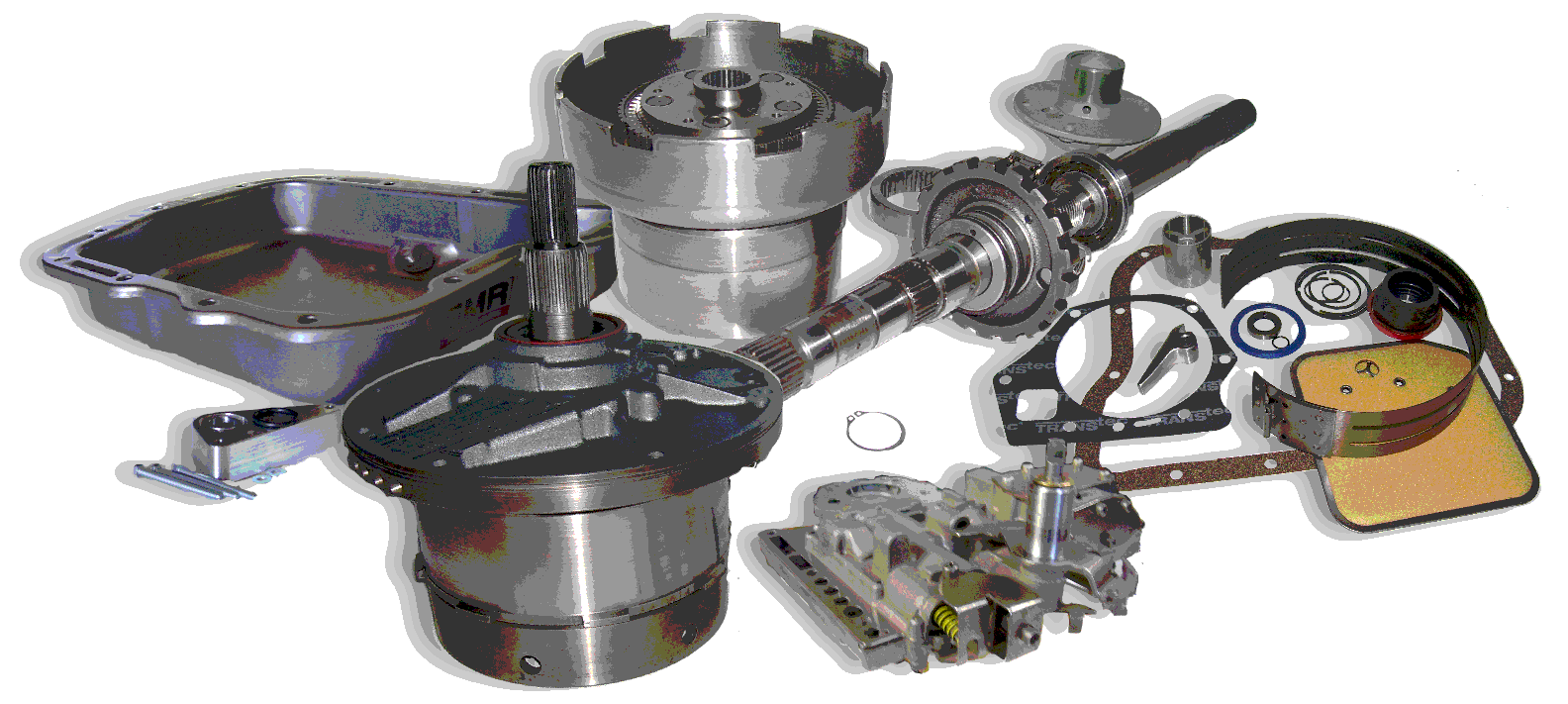 Simply exchange the internals of your transmission with our FULLY MACHINED, MODIFIED, UPGRADED, BLUEPRINTED AND ASSEMBLED modular replacement components to build your own PROFESSIONAL QUALITY TRANSMISSION.
We provide all of the components necessary to build your own version of our famous STREET PRO, PRO SPORTSMAN and COMPETITION ELIMINATOR series transmissions. We include the detailed instructions to guide you through the simple assembly and fine tuning of
your very own
SUPERIOR QUALITY TRANSMISSION.
You not only gain the satisfaction of assembling your own transmission with top quality components, but you also save money.
The kit obviously costs less than buying a complete transmission of this quality and you will realize substancial savings in shipping costs.
[ALSO AVAILABLE FOR 904 TRANSMISSIONS and A518 OVERDRIVE TRANSMISSIONS]
WATCH YOUR FAVOURITE MOPAR MAGAZINE
for NEW PRODUCT Announcements on this new concept in transmission technology.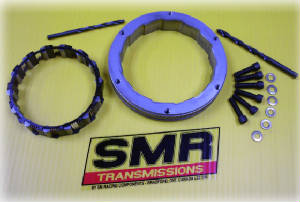 BOLT-IN SPRAG KIT FOR THE A518-618 (46-47 RH & RE model) OVERDRIVE TRANSMISSIONS
To substancially increase the reliability and prevent case destruction in the event of driveline breakage, tire slippage, rocking or not coming to a complete stop in reverse before engaging forward.
This unit is a MUST for Heavy Duty vehicles used for towing, snow plowing or off-road purposes, modified, high performance or racing applications.
The kit includes outer race, 14 roller sprag assembly, Grade 8 bolts, washers, detailed installation instructions and the appropriate drill bits, to complete the installation.
NO SPECIAL TOOLS OR DRILLING FIXTURES ARE REQUIRED.